Restaurant Supply Store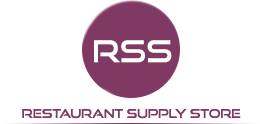 Next Day Delivery Available
Over 32,000 Products Available
UK Delivery From £6.95 + VAT
Artificial Plants & Planters
Artificial Plants & Planters
For any business, first impressions are important – for establishments that deal with the public, such as restaurants and hotels, it is essential that customers and guests are happy with what they see. One way to do this is by using plants and shrubbery.
However, it can be expensive and time-consuming to maintain certain plants, flowers, and shrubs. The alternative is to invest in some top quality artificial plants and planters.
We can provide you with beautiful hanging baskets in a variety of colours as well as artificial shrubs such as topiary buxus, Kentia palms, and rose trees. We also have a selection of top quality planters to suit any décor.
Attractive, eye-catching artificial plants and planters, providing the drop of colour you need to add an extra element to any bare walls or outdoor areas. All hanging baskets and artificial plants are easy to maintain, with no need to water and with no leaves to clear up. A range of planters are also available, including black floor, aluminium and terracotta models, which can be used indoors or outdoors as a stylish showpiece.