Restaurant Supply Store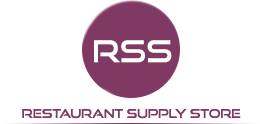 Next Day Delivery Available
Over 32,000 Products Available
UK Delivery From £6.95 + VAT
Beverage Machines
From coffee shops to bars, our beverage machines are designed to handle a variety of beverages, ensuring your customers receive their favourite drinks just the way they like them. Explore our collection, which includes coffee machines, blenders, juicers, and more, all built to the highest standards of reliability and performance.
Our coffee machines are perfect for brewing that morning cup of joe or crafting specialty coffees to delight your customers. With easy-to-use interfaces and the latest brewing technology, you can consistently serve up exceptional coffee.
For establishments looking to create delicious smoothies, cocktails, or fresh juices, our blenders and juicers are a must-have. These machines are not only efficient but also easy to clean, helping you maintain a hygienic workspace.
Featured Categories
Browse our full range in the menu on the left