Restaurant Supply Store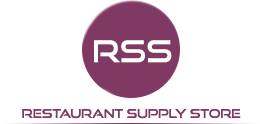 Next Day Delivery Available
Over 32,000 Products Available
UK Delivery From £6.95 + VAT
Blast Chillers
Many restaurants and hotels use blast chillers today to quickly cool food to low temperatures. This method ensures that bacteria cannot grow on food and is the perfect way to ensure perfectly cooked food does not continue cooking any further.
Using blast chillers will ensure that food that is not eaten immediately will retain its quality, flavour, and nutritional value, and will be safe to eat.
For your blast chilling requirements, check out our large selection of blast chillers and freezers in a range of sizes. We also have thaw cabinets for efficient defrosting of frozen foods.