Restaurant Supply Store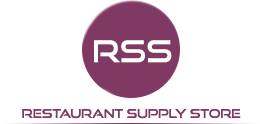 Next Day Delivery Available
Over 32,000 Products Available
UK Delivery From £6.95 + VAT
Canteen Furniture
Our canteen furniture collection encompasses a wide variety of options, from classic to contemporary designs, allowing you to choose pieces that align with your establishment's aesthetic. Crafted with durability in mind, our furniture ensures longevity even in high-traffic environments.
Explore a range of seating options, including stackable chairs, benches, and stools, all designed for both comfort and space efficiency. Our tables come in various sizes and shapes, catering to different group sizes and layouts.
We understand the importance of creating a cohesive and inviting dining space. That's why our canteen furniture is not only functional but also aesthetically pleasing. With options in different materials, finishes, and colours, you can find furniture that complements your establishment's interior design.
Safety and practicality are paramount in any dining area. Our furniture is built to meet industry standards, ensuring stability and reliability. Easy to clean and maintain, our canteen furniture is ideal for busy environments where hygiene is a priority.