Restaurant Supply Store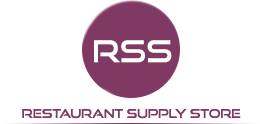 Next Day Delivery Available
Over 32,000 Products Available
UK Delivery From £6.95 + VAT
Chairs, Tables and Stools
Chairs, Tables and Stools
Restaurant Chairs, Tables & Stools
Our collection boasts a diverse selection of chairs, catering to different themes and settings. From classic wooden designs to modern upholstered options, we have chairs that seamlessly integrate into any restaurant ambiance. Whether you're furnishing a casual eatery or an upscale dining establishment, our range has something for everyone.
Complement your chairs with our versatile range of tables, available in various sizes and materials. From sleek and minimalistic designs to more ornate options, our tables provide the perfect canvas for your culinary creations. Crafted for durability and easy maintenance, our tables are designed to withstand the demands of a busy restaurant environment.
To complete your seating arrangements, explore our selection of stools that combine functionality with aesthetics. Whether it's for a bar counter or communal dining areas, our stools offer comfort and style that adds to the overall appeal of your establishment.
At Restaurant Supply Store, we understand the importance of creating a dining space that leaves a lasting impression on your guests. Our chairs, tables, and stools are not only built to last but also to enhance the visual appeal of your restaurant.