Restaurant Supply Store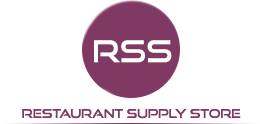 Next Day Delivery Available
Over 32,000 Products Available
UK Delivery From £6.95 + VAT
Chefs Clothing

Discover high-quality chefs' clothing at the Restaurant Supply Store, your ultimate destination for professional culinary attire. Our collection features a wide range of clothing designed to meet the demands of a bustling kitchen while keeping chefs comfortable and stylish.
From traditional chef jackets to modern and functional aprons, our selection caters to all kitchen staff needs. Crafted with attention to detail, our clothing items are made from durable and breathable materials, ensuring a comfortable experience even during the busiest shifts.
The Restaurant Supply Store takes pride in offering chefs' clothing that doesn't compromise on style. Explore various designs, colors, and sizes to find the perfect fit that suits your personal taste and professional requirements.
Whether you're an executive chef overseeing a gourmet establishment or a line cook working diligently behind the scenes, our chefs' clothing is designed to withstand the rigors of the kitchen environment. Stay cool and focused while maintaining a polished appearance that reflects your dedication to your craft.
Our clothing range also includes essentials like neckerchiefs, trousers, and hats to complete your professional look. Elevate your kitchen attire with the finest in culinary fashion, all available at the Restaurant Supply Store.
Featured Categories
Browse our full range in the menu on the left