Restaurant Supply Store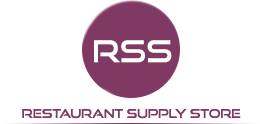 Next Day Delivery Available
Over 32,000 Products Available
UK Delivery From £6.95 + VAT
Cleaning & Hygiene
Restaurant Cleaning & Hygiene
Cleanliness and hygiene are vital in any food establishment. Hotels, restaurants, cafes and other food-serving businesses must ensure that their premises are spotless at all times to guarantee the safety of customers and staff.
Proper waste management is essential to prevent bacteria from spreading, and all food preparation and serving areas must be kept as clean as possible.
To meet all of your cleaning and hygiene needs, we have a broad range of waste management products, cleaning equipment, and cleaning chemicals from which you can choose. We also supply products to ensure washroom hygiene as well as many items suitable for laundry and pest control.
Featured Categories
Browse our full range in the menu on the left
Over 32,000 Products