Restaurant Supply Store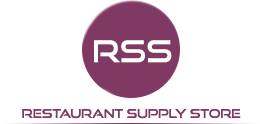 Next Day Delivery Available
Over 32,000 Products Available
UK Delivery From £6.95 + VAT
Cleaning Chemicals
Cleanliness is hugely important in the food industry, and every business must ensure the safety of its customers at all times. To ensure food preparation areas are safe for use, it is essential that certain cleaning chemicals be used to disinfect and sanitise effectively.
It is also vital that all other areas of the premises are kept spotless to ensure that bacteria cannon spread. To this end, we can provide you with a range of cleaning chemicals including degreasers, oven cleaners, detergents, floor cleaning products, disinfectant, sanitisers, and bleach.
We also have an assortment of dispensers for easy use, which can be refilled when required.
Featured Categories
Browse our full range in the menu on the left