Restaurant Supply Store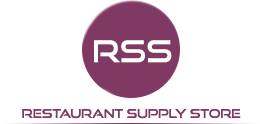 Next Day Delivery Available
Over 32,000 Products Available
UK Delivery From £6.95 + VAT
Cleaning Equipment
Restaurant Cleaning Equipment
All businesses in the hospitality or catering industries have to make cleanliness a top priority. Not only does it create a fantastic first impression for guests or customers, it will also help prevent spread of bacteria, which can cause food-borne illnesses.
Correct hygiene practices will mean having separate cleaning equipment for all areas of your establishment. For example, it is vital that your staff keep cleaning equipment for the kitchen separate from the cleaning equipment for the washrooms.
To that end, we can supply you with mops and mop buckets in a variety of colours to make the task of separation easier. We also have a huge range of essential cleaning equipment including dustpans, brushes, pressure washers, vacuum cleaners, cloths, rubber gloves, and buckets.
Featured Categories
Browse our full range in the menu on the left