Restaurant Supply Store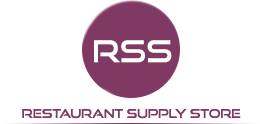 Next Day Delivery Available
Over 32,000 Products Available
UK Delivery From £6.95 + VAT
Cloakroom Furniture & Lockers
Cloakroom Furniture & Lockers
Many luxury hotels have a swimming pool, gym and spa for guests to use during their stay. Some hotels run membership programmes for locals to join the gym and leisure centre.
These establishments will require lockers and cloakroom furniture, we have plenty of options to choose from. As well as equipment lockers, we also have a range of choices when it comes to personal effects lockers for your guests.
For your changing rooms, choose from single or double-sided island seating or changing room benches in a range of sizes.