Restaurant Supply Store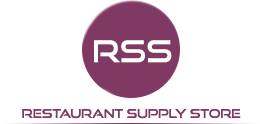 Next Day Delivery Available
Over 32,000 Products Available
UK Delivery From £6.95 + VAT

Clothing & Footwear
Restaurant Clothing & Footwear
Uniforms and staff clothing are important for many businesses, especially those in the catering industry. Chefs need special clothing such as jackets, tunics, trousers and hats to protect them from the heat from ovens and stoves. These are generally made from thick cotton, which gives added protection.
It is also important that staff such as waiters and chambermaids are easily identifiable; uniforms are the ideal way to achieve this.
Whatever type of establishment you have, we can provide you with top quality clothing and footwear for your staff. Browse our large selection of chefs clothing, protective work-wear, waiting wear and much more.
For an even bigger selection of workplace clothing and safety footwear, visit our specialist site Workwear Supply Store: workwearsupplystore.co.uk
Featured Categories
Browse our full range in the menu on the left
Over 32,000 Products