Restaurant Supply Store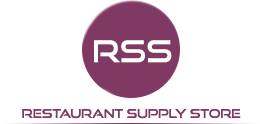 Next Day Delivery Available
Over 32,000 Products Available
UK Delivery From £6.95 + VAT
Cloths & Gloves
Restaurant Cloths & Gloves
From durable cleaning cloths to protective gloves, our collection offers a variety of options to suit various tasks in a commercial kitchen or dining setting. We understand the importance of maintaining a clean and hygienic environment, and our products are chosen with this in mind.
Our cloths are made from high-quality materials, ensuring effective cleaning without leaving behind lint or residue. Whether you need cloths for wiping down surfaces, cleaning dishes, or handling hot cookware, we have you covered.
When it comes to safety, our range of gloves provides the necessary protection for your staff while handling hot items, sharp objects, or chemicals. With various sizes and styles available, you can easily find the perfect fit for your team's needs.
At Restaurant Supply Store, we are dedicated to offering products that meet the rigorous demands of the hospitality industry. Our cloths and gloves are no exception, providing durability, comfort, and hygiene.
Browse through our selection to find the ideal cloths and gloves for your establishment. Elevate your kitchen and dining experience with the right tools from Restaurant Supply Store.
Featured Categories
Browse our full range in the menu on the left