NEXT DAY DELIVERY Available
Over 32,000 products
UK DELIVERY FROM £6.95+VAT
Commercial Fridge Buying Guide
26 Jan 2021, 6:28 PM
Commercial Fridge

Buying guide
Commercial fridges are a staple for any food establishment. While all fridges basically serve the same function of keeping food and drink fresh and safe for consumption, there are many different types and designs out there.
‍
When it comes to choosing a commercial fridge, space, function, cost-effectiveness and aesthetics all need to be considered. However, as some types of fridge are designed with a specific function in mind, it's best to do some research before you purchase.
‍
Here is a detailed look at the different options of fridge available along with their features and benefits to help you choose the right fridge to suit your needs.

Other things to consider when choosing a commercial fridge
With so many different features, it can be overwhelming when it comes to choosing the right commercial fridge. Here are some things to bear in mind.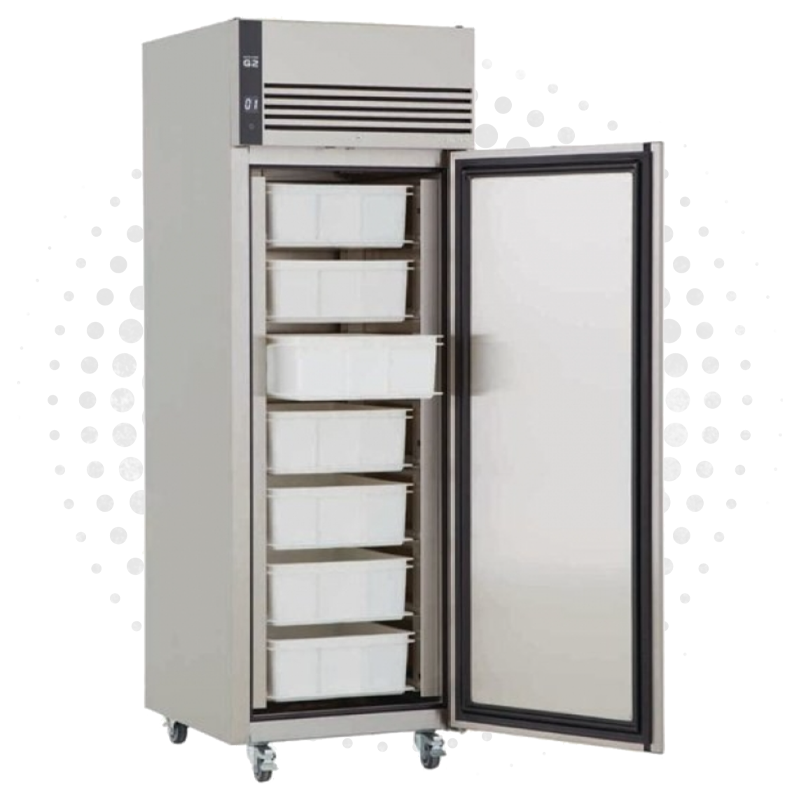 Choosing the right size and type
Aside from the obvious question of what dimensions you need your fridge to be, it's important to also know what type and how much food you need to store. Always check the capacity of the fridge unit to ensure it meets your needs. Is your space suited for a two-door unit or would a slimline, one-door fridge fit better?
‍
Another question to ask is where the fridge unit will be. Whereas a walk-in or cabinet fridge is fitting for a kitchen, it may not be ideal if your space is customer-facing. For fridges that are in public view, a counter or under-counter unit may be more attractive.

Energy costs
Being on all day and night, a commercial fridge unit is possibly one of the hardest-working kitchen appliances and, as such, it's vital to make sure they are as energy-efficient as possible.
‍
Our True Refrigeration range uses the latest in energy-efficient equipment and can be profitable in the long-term as they reduce energy costs for your business.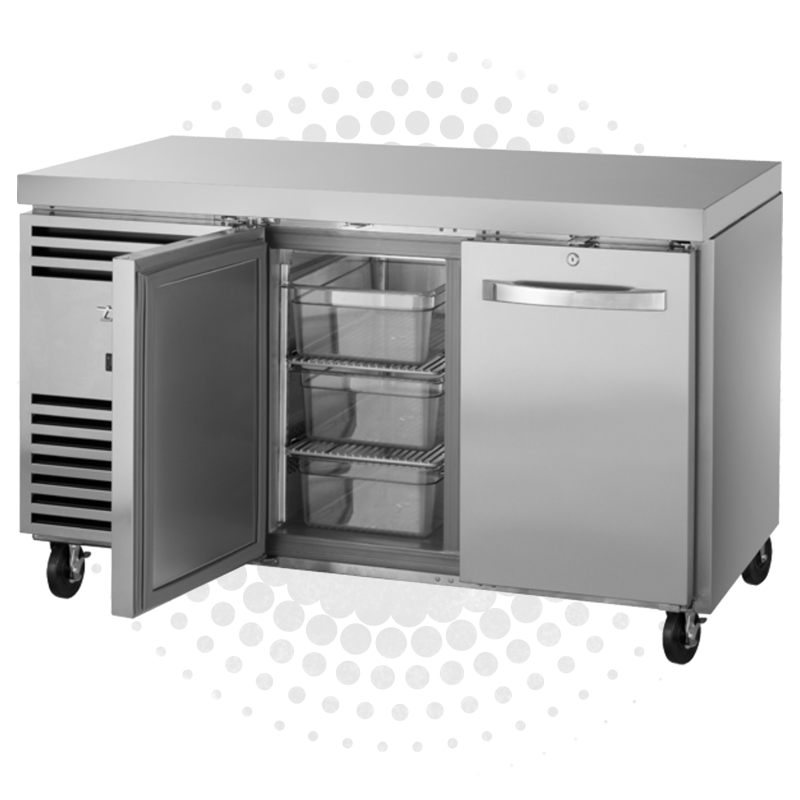 Energy efficiency
Nowadays, energy management targets are a hot topic in the business world. If sustainability and environmental consciousness is an important matter for your business, a refrigeration unit that meets your specific requirements as well as helps you to lower your carbon footprint is possible.
‍
As a leader in commercial refrigeration, True is committed to providing sustainable commercial refrigeration products helping you achieve your targets to reduce energy consumption with more reliable, eco-friendly models.

Warranty length
Fixing a commercial fridge can be a costly endeavour. To that end, all the True products we recommend are backed by a comprehensive 5 years' parts and labour warranty at no additional cost to give you complete peace of mind.

If you're looking for your next commercial fridge, why not browse our extensive range of refrigeration units.

Shop Commercial Fridges