Restaurant Supply Store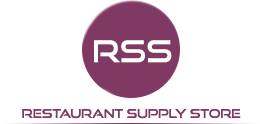 Next Day Delivery Available
Over 32,000 Products Available
UK Delivery From £6.95 + VAT
Consumables
Restaurant Consumables
As a hotel or food establishment, there are a number of consumables and disposable items that you will require, including tea, coffee, and sugar sachets for hotel bedrooms, or sauce, salt and pepper sachets for a restaurant or café.
You may also require paper cups if you serve takeaway hot drinks while drinks carriers are also important.
Check out our large range of consumables which includes, which includes food and beverage consumables, labelling and wrapping for food items, and disposables such as napkins, dispensers and food takeaway containers.
We can also provide you with an extensive selection of bulbs for all your lighting needs, as well as a choice of batteries in various sizes.
Featured Categories
Browse our full range in the menu on the left
Over 32,000 Products