Restaurant Supply Store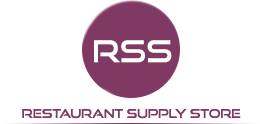 Next Day Delivery Available
Over 32,000 Products Available
UK Delivery From £6.95 + VAT
Cookware
Restaurant Cookware
Explore a variety of cookware essentials, including pots, pans, frying pans, saucepans, and more, designed to deliver exceptional cooking performance. Crafted from durable materials, our cookware ensures even heat distribution, allowing you to create delicious dishes with precision.
Whether you're sautéing, simmering, or searing, our cookware is built to withstand the rigors of a bustling kitchen while maintaining its sleek appearance. Choose from a selection of sizes and styles to match your cooking techniques and preferences. From non-stick coatings to stainless steel finishes, our range includes options that suit various cooking methods and are easy to clean.
Elevate your culinary creations with cookware that complements your skills and enhances your cooking experience. Browse our cookware collection to find the perfect tools that help you achieve culinary excellence. At Restaurant Supply Store, we pride ourselves on offering top-quality cookware that's both functional and stylish, ensuring that your kitchen is well-equipped for any culinary adventure.
Featured Categories
Browse our full range in the menu on the left