Restaurant Supply Store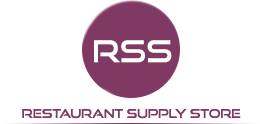 Next Day Delivery Available
Over 32,000 Products Available
UK Delivery From £6.95 + VAT
Decorative Items
From stylish tabletop centerpieces to elegant wall art, our collection of decorative items is curated to enhance the visual appeal of your dining space. Whether you're aiming for a contemporary, traditional, or eclectic look, we offer a diverse selection that suits every taste.
These decor pieces aren't just visually appealing – they're also built to last. Crafted from high-quality materials, our items are designed to withstand the demands of a bustling restaurant environment while maintaining their charm and allure.
Impress your patrons with thoughtfully placed decorative accents that speak volumes about your restaurant's attention to detail. Choose from an array of options, including vases, sculptures, decorative lighting, and more, to infuse a touch of sophistication and character into your dining area.
Our decorative items are not just limited to aesthetics – they contribute to the overall dining experience by creating an inviting and memorable setting for your guests. Let your decor tell a story and set the mood for a delightful dining journey.