Restaurant Supply Store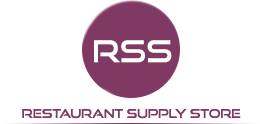 Next Day Delivery Available
Over 32,000 Products Available
UK Delivery From £6.95 + VAT
Deliveries & Returns
Your goods will be despatched by the fastest method possible, couriers-permitting, for stock items ordered before 4pm this will normally be next working day*.
*Subject to unforeseen courier problems
Saturday delivery for stock items can be arranged as can early am deliveries, these are changed at a premium and must be arranged with us by calling 01375 651 600.
Mainland UK Courier Carriage Terms
Orders under £100 (excluding VAT) we charge £6.95 per order.
Orders over £100 (excluding VAT) carriage included.
Offshore Carriage Terms
Areas which are not Mainland UK destinations include the Isle of Man, Isle of Scilly, Highlands, Jersey, Guernsey, Inner and Outer Hebrides, Orkneys, Shetland and Northern Ireland. These may be subject to an additional delivery charge. However, should you prefer, we would be more than happy to deliver your order to a Mainland UK destination for you to then arrange further shipping from. This is often dependent on the quantity of goods to be delivered and we shall contact you to provide you with the best carriage price we can offer at the time of receiving your order.
Discrepancies & Returns
Goods are supplied on a commercial buyer basis. Claims for non-receipt, discrepancies or damaged goods must be notified in writing within 24 hours from receipt of delivery. In the event that goods need to be returned, please contact us to arrange collection, and please request the correct return address if you are returning the goods yourself. Damaged goods will be replaced or refunded. A photograph of the damage will be required for Quality Control purposes. Please notify us immediately of any shortages or breakages, these will be despatched / replaced as quickly as possible. While we will replace damaged goods in these circumstances, we do not and will not refund the cost of delivery. We cannot accept returns of personalised items and we may charge a re-stocking fee for very large items. Should you wish to return any other unwanted item, you may do so within 28 days (we cannot accept returns after this period), providing that it meets the following conditions: It is in its original packaging; It is unused; It is suitable for resale. We do not generally charge a re-stocking fee (for goods returned within 7 days), although large items may incur a restocking fee, due to the additional expense involved in transportation. We do charge our actual carriage costs to facilitate the return (minimum £12.95 + VAT charge) and these will be deducted from any credit or refund, along with the original delivery charge.
In the event of the collection of unwanted or faulty goods, it is the responsibility of the customer to prevent any loss, theft or further damage up until the courier collects them. A person must give the goods to the courier; goods cannot be left out for collection. Any loss due to theft, damage or other incident due to lack of due care for the goods prior to collection will be borne by the customer.
In order for your parcel to be identfied and a refund processed, you must contact us for a returns authorisation number and correct returns address before returning goods.
A Note About Gifts
The buyer of the gift is responsible for checking the quantity and wellbeing of the product; if giving of the gift results in a fault being discovered later than the above time windows, then this is the responsibility of the buyer; the time windows for returns begin from then the buyer purchased the item, and there, returns won't be possible after greater than 28 days.
A Note About Film & Television Production Companies
Due to a persistent problem with items being used as props and then returned, we may get in contact once an order has been placed. Props cannot be returned. In certain cases, we may refuse the sale altogether and instead issue a refund if a planned return is suspected.
If you have any questions regarding our delivery information, please call our Customer Services Team on 01375 651 600 or email us at sales@restaurantsupplystore.co.uk.
VAT
Carriage and packing charge is classed as a service and as such is subject to VAT.
International Deliveries
Please be advised that we are currently unable to ship orders to any addresses located outside of the United Kingdom.