Restaurant Supply Store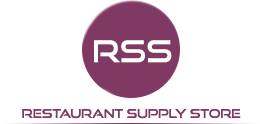 Next Day Delivery Available
Over 32,000 Products Available
UK Delivery From £6.95 + VAT
Display Fridges & Freezers
Display Fridges & Freezers
If you have a café or self-serving restaurant, then you will need a number of display fridges to hold products such as chilled drinks, cakes, and sandwiches. We have a vast choice of display fridges including Polar display fridges, Lincat chilled merchandisers, and Mondial Elite display cabinets.
We can also provide you with a variety of beer fridges, bottle coolers, wine chillers, and display freezers for all your chilling and freezing needs.
For establishment serving multiple chilled products, we have multi-deck display units in an assortment of sizes and styles.
Featured Categories
Browse our full range in the menu on the left