Restaurant Supply Store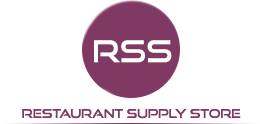 Next Day Delivery Available
Over 32,000 Products Available
UK Delivery From £6.95 + VAT
Disposable Catering Supplies
Disposable Catering Supplies
Disposable restaurant plates, cups, trays & containers
If your business offers customers the chance to take their food and drinks away, then you are going to need a supply of disposable items such as paper cups and lids, napkins, and plastic cutlery. We cater for these, as well as napkin dispensers, disposable plates, glasses, table linen and trays for those who cater for private parties.
Browse our large range of food and takeaway containers, which includes sandwich and baguette containers, cake slice boxes, salad containers, and recycled brown paper bags. These are ideal for cafes or food huts that sell takeaway products.
In additions, for bars that specialise in cocktails, we have everything you need to make the perfect drink, including cocktail stirrers, spoon straws, and paper parasols.