Restaurant Supply Store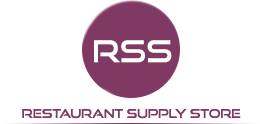 Next Day Delivery Available
Over 32,000 Products Available
UK Delivery From £6.95 + VAT
Hotel Electrical Supplies
Hotel Electrical Supplies
Hotel Electrical Supplies
Guest comfort is top of the agenda for most hotel owners but making their stay more convenient certainly goes a long way in terms of customer satisfaction. There are a number of electronic items that will ensure your guests enjoy their time at your hotel, and we can help when it comes to finding the right products.
Tea and coffee making facilities are greatly appreciated by most guests, and having the use of their own hairdryer is high on the wish list of many. However, you can go a step further by providing your guests with items such as trouser presses, electronic safes, and docking stations.
Featured Categories
Browse our full range in the menu on the left