Restaurant Supply Store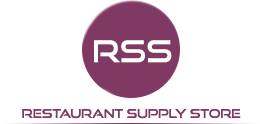 Next Day Delivery Available
Over 32,000 Products Available
UK Delivery From £6.95 + VAT
Food Prep Machines
When it comes to food preparation in a commercial kitchen, many fantastic machines are available to make the job easier and more efficient. We have a large range of food preparation machines to help when it comes to the efficient running of your kitchen.
Two jobs that kitchen hands tend to find tedious are potato peeling and chipping. However, we have industrial potato peelers and chippers that make these jobs easier, resulting in a happy workfoce.
We also have many other food prep machines to choose from including mincers, juice extractors, slicers, graters, dehydrators, and hamburger machines.
Featured Categories
Browse our full range in the menu on the left