Restaurant Supply Store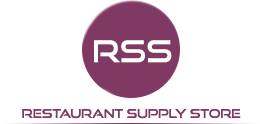 Next Day Delivery Available
Over 32,000 Products Available
UK Delivery From £6.95 + VAT
Food Storage
Efficient food storage is crucial for maintaining the quality and freshness of your ingredients. With our comprehensive selection of containers, bins, and jars, you can organize and store everything from dry goods to perishable items with ease.
Choose from an array of sizes and materials to match your specific requirements. Whether you need stackable containers for maximized space utilization or transparent jars for easy ingredient identification, we have the perfect solution.
Our food storage products are made from high-quality materials that ensure durability and hygiene. They are designed to withstand the demands of busy kitchens and fast-paced environments, making them an essential asset for any food business.
Featured Categories
Browse our full range in the menu on the left