Restaurant Supply Store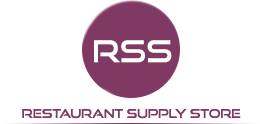 Next Day Delivery Available
Over 32,000 Products Available
UK Delivery From £6.95 + VAT
Footwear
Restaurant Footwear
In many businesses, correct staff footwear is vital. For a food establishment, it is often necessary for flat, closed toe shoes to be worn, and in some cases, non slip footwear is essential. If you would like to provide your staff with footwear, or give them the opportunity to purchase their own appropriate footwear for work, we have plenty of fantastic options from which to choose.
Check out our range of Slipbuster footwear, which is ideal for areas where slippery surfaces are common.
We also have plenty of options in terms of from-of-house footwear for both men and women, as well as many top brands including Crocs, Shoes for Crews, and Birkenstock.
Featured Categories
Browse our full range in the menu on the left