Restaurant Supply Store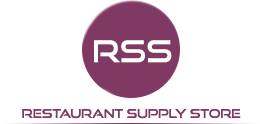 Next Day Delivery Available
Over 32,000 Products Available
UK Delivery From £6.95 + VAT
Freezers
Restaurants, hotels, cafés, and other food establishments must have commercial freezers for storing raw and cooked food items. Certain products will require freezing before they can be used, and many cooked items that have not been used can be frozen to be used later. Storing food at the correct temperatures is essential as it prevents contamination and the spread of bacteria.
For all your freezing needs, browse our large range of counter, cabinet, and chest freezers from top brands such as Foster, Polar, Williams, and LEC.
If space is at a premium in your kitchen, we have a number of under-counter freezers, which range in capacity from 125 to 200 litres.
Featured Categories
Browse our full range in the menu on the left