Restaurant Supply Store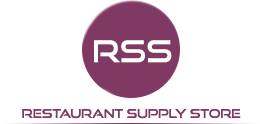 Next Day Delivery Available
Over 32,000 Products Available
UK Delivery From £6.95 + VAT
Fridges
Many food products must be kept refrigerated to prevent germs from proliferating. Examples of these food items are ready meals, desserts, meat, milk, and any other food that has a 'keep refrigerated' label on it.
For the correct storage of your perishable foods, we have a huge range of fridges in a selection of sizes and styles. Pick from counter fridges with splashbacks, drawers, doors and racks or cabinet fridges with one or two doors.
We also have under-counter fridges for businesses with limited space, or cold rooms for those who need a walk in refrigerator.
Check out our:
Commercial Fridge Buying Guide
Featured Categories
Browse our full range in the menu on the left