Restaurant Supply Store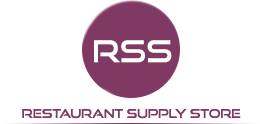 Next Day Delivery Available
Over 32,000 Products Available
UK Delivery From £6.95 + VAT
Garden and Outdoor Furniture
Garden and Outdoor Furniture
Garden and Outdoor Furniture
Our collection showcases a variety of outdoor seating options, including tables, chairs, benches, and loungers, designed to withstand the elements while adding a touch of sophistication to your outdoor areas. Crafted from high-quality materials, our furniture is built to last and maintain its charm even in the face of changing weather conditions.
From quaint cafés to expansive restaurant patios, our garden and outdoor furniture offers versatility to suit any setting. Create an alfresco dining experience that delights your guests and sets the perfect ambiance for meals and gatherings.
Whether you're looking to furnish a rooftop terrace, courtyard, or garden space, our carefully curated selection ensures you find the right pieces to match your aesthetic and functional preferences. Enjoy the convenience of easy-to-clean materials that are both practical and visually appealing.
Featured Categories
Browse our full range in the menu on the left
Garden and Outdoor Furniture
Frequently Asked Questions
1. Do the Bolero wicker chairs require any aftercare?
No. Our Bolero outdoor garden furniture is virtually maintenance-free. Simply wipe clean with a damp cloth.
2. I'm looking for a bench to complement the rest of my outdoor restaurant furniture. What should I choose?
This is dependent upon a number of factors, including how many people you wish to seat, their size, and whether they might be dining or just sitting relaxing. Our picnic benches do come in a range of seating sizes.
3. Can I leave my outdoor restaurant furniture outside all year?
A wide range of our furniture is designed so that it can be left outside all the time.
4. I can't quite find what I am looking for, are you able to source outdoor furniture for me?
Although we have a vast range of items displayed in our online shop, if you can't find what you are looking for we are able to source, and procure goods at competitive prices. We have lots of experience in the Hospitality sector and can source just about anything you need for your venue. Contact us directly to discuss your needs and we'll do all we can to help.