Restaurant Supply Store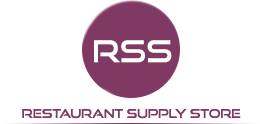 Next Day Delivery Available
Over 32,000 Products Available
UK Delivery From £6.95 + VAT
High Chairs
Restaurant High Chairs tables and stools
We offer a wide range of durable, stylish and affordable high chairs for your restaurant. As a restaurant owner, we understand that providing comfortable and safe seating for your little guests is crucial to ensuring a great dining experience for the whole family.
Our high chairs are designed with both functionality and aesthetics in mind. They are made from high-quality materials that are easy to clean, and come in a variety of colours and styles to suit your restaurant's decor. Our chairs are also adjustable, ensuring that they can accommodate children of different ages and sizes.
In addition to offering high chairs, we also pride ourselves on providing exceptional customer service. Our team is always on hand to answer any questions you may have and to help you choose the perfect high chairs for your restaurant. We also offer competitive pricing and fast, reliable delivery to ensure that you can get your chairs quickly and at a great value.
Investing in high-quality high chairs for your restaurant is a smart move that can help you attract and retain families with young children. Browse our selection today and experience the difference that our high chairs can make in your restaurant.