Restaurant Supply Store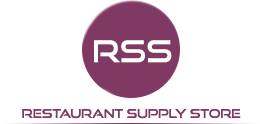 Next Day Delivery Available
Over 32,000 Products Available
UK Delivery From £6.95 + VAT
Ice Machines
As a restaurant or bar owner, we understand that having a reliable source of ice is essential to keeping your drinks cold and your customers happy.
Our ice machines are designed to be both efficient and durable, making them ideal for use in busy commercial environments. They are available in a variety of sizes and capacities to suit your specific needs, whether you need a machine that can produce a large volume of ice or one that is more compact and space-saving.
We offer ice machines from some of the top brands in the industry, Hoshizaki, Foster and Ice-o-Matic, all of which are known for their quality and reliability. Our machines are also easy to use and maintain, so you can focus on running your business instead of worrying about your ice supply.
At Restaurant Supply Store, we pride ourselves on providing exceptional customer service. Our team is always available to answer any questions you may have and to help you choose the perfect ice machine for your restaurant or bar. We also offer competitive pricing and fast, reliable delivery to ensure that you can get your machine quickly and at a great value.
Investing in a high-quality ice machine is a smart move that can help you improve the efficiency of your business and provide better service to your customers. Browse our selection today and experience the difference that our ice machines can make in your restaurant or bar.
Featured Categories
Browse our full range in the menu on the left