Restaurant Supply Store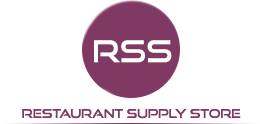 Next Day Delivery Available
Over 32,000 Products Available
UK Delivery From £6.95 + VAT

Kitchen & Storage
Kitchen & Storage
To ensure the smooth running of any professional kitchen, it is essential to have the right equipment. We have a huge range of kitchenware items to choose from including top quality aluminium and iron cookware as well as traditional bamboo steamers.
We also have a large selection of chef's knives and utensils, designed to provide greater efficiency in your kitchen.
When it comes to storage and shelving, we can provide you with everything you need to keep your kitchen neat and tidy. Browse our fabulous range, which includes food storage containers, ingredient bins and racking trolleys.
Featured Categories
Browse our full range in the menu on the left
Over 32,000 Products