Restaurant Supply Store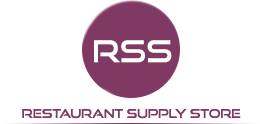 Next Day Delivery Available
Over 32,000 Products Available
UK Delivery From £6.95 + VAT
Kitchen Knives
Professional Kitchen Knives
Chef's knives are an essential item in any professional kitchen as they improve efficiency and make things like dicing, slicing, mincing and chopping effortless. Having the right chef's knives will allow your chef to be more precise and will help him or her create stunning dishes in less time.
We have a large range of chef knife sets at very affordable prices as well as a number of speciality knives, including butchers knives, cheese knives, palette knives and fillet knives.
Knife safety is also important and offers many items designed to ensure the safety of your staff when using knives in the kitchen.
Check out our:
Guide To Choosing A Chefs Knife here
Featured Categories
Browse our full range in the menu on the left