Restaurant Supply Store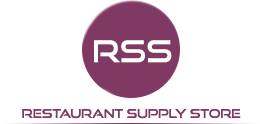 Next Day Delivery Available
Over 32,000 Products Available
UK Delivery From £6.95 + VAT
Laundry
Our selection includes commercial washing machines, dryers, and ironing equipment, all built to handle the demands of a busy kitchen or dining establishment. These machines are designed to provide efficient and reliable performance, ensuring that your linens, uniforms, and tablecloths are always impeccably clean and ready for service.
In addition to laundry machines, we also offer a variety of laundry detergents, fabric softeners, and stain removers to help you achieve the best results. These products are carefully selected for their effectiveness in removing tough stains and maintaining the quality of your textiles.
Maintaining a hygienic and presentable environment is crucial in the foodservice industry, and our laundry equipment and supplies play a vital role in achieving this goal. With our range of products, you can keep your restaurant or catering business running smoothly and your customers satisfied with fresh, clean linens and uniforms.
Explore our laundry category to find everything you need to keep your establishment's laundry operations efficient and effective. We are committed to providing high-quality products at competitive prices, backed by excellent customer service and fast delivery options.
Featured Categories
Browse our full range in the menu on the left