Restaurant Supply Store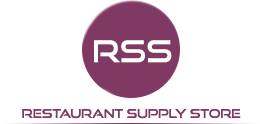 Next Day Delivery Available
Over 32,000 Products Available
UK Delivery From £6.95 + VAT
Lighting and Batteries
Restaurant Lighting & Batteries
The correct lighting is essential in all areas of your business, especially if you run a hotel, restaurant, or any other food establishment. Proper lighting is necessary for food preparation and improves staff safety. It can also create a certain ambience in specific customer areas.
Different areas of your building will require different lights, and we have a huge range to suit any business. Choose from a selection of candle, flood, GLS and reflector lamps.
We can also provide you with extension leads for all your lighting needs.
In terms of batteries, we have a number of sizes to choose from to power any type of electrical equipment.