NEXT DAY DELIVERY Available
Over 32,000 products
UK DELIVERY FROM £6.95+VAT
Meat Slicing ...Why To Invest In A Berkel
7 Nov 2017, 4:34 PM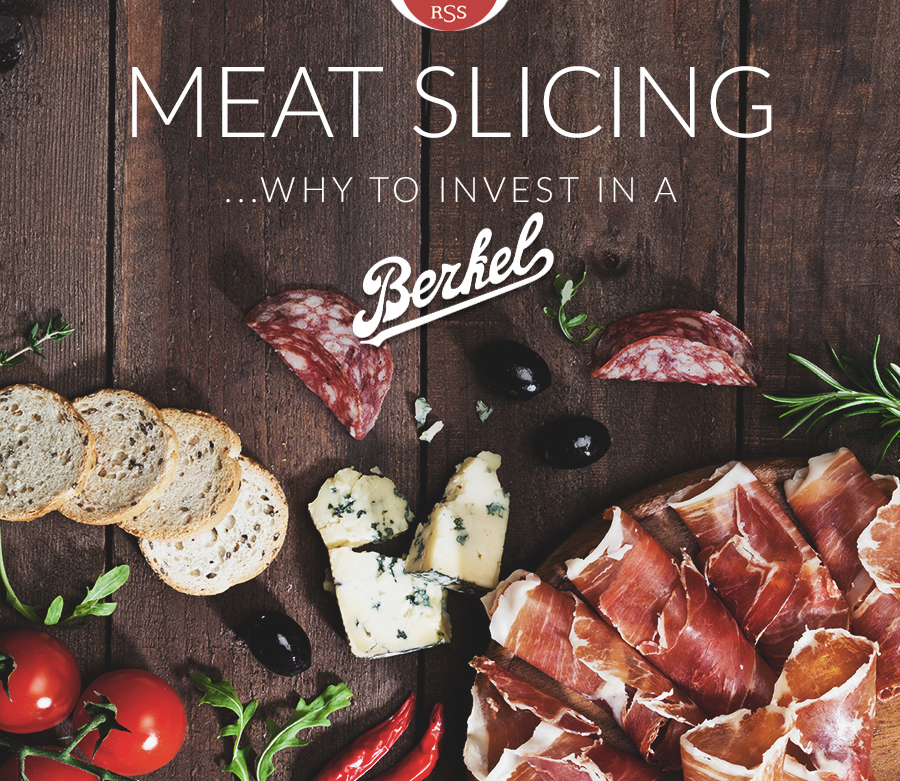 There's no question about it, Berkel meat slicers are amongst the most popular in the world, and it's no surprise. If you've been in the industry for quite some time, you'll have probably come across these slicers at some point or another. The distinct retro look and the unrivalled performance of the Berkel range makes them highly sought after pieces of equipment in many restaurants and delis.

If your meat slicer could do with an upgrade, here are 5 reasons why we think a Berkel meat slicer could be the one for you: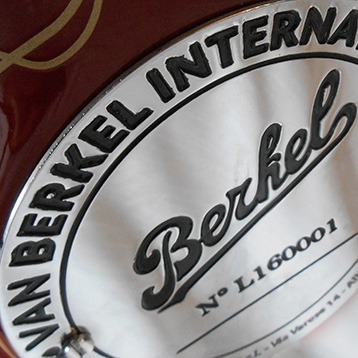 The First & The Best
Invented in 1898, the Berkel meat slicer was the first of it's kind, and is still considered the best available on the market by many high-end restaurants and eateries around the globe. It has remained this way due to its reputation for reliable and precise workmanship.
Unmatched Durability
Many meat slicers use built-in motors that heat the blade, that often leads to fat being melted rather than cut, resulting in jagged and uneven slices. The life-span of these typical meat slicers range from 5-8 years, if kept in an impeccable condition. Some of Berkel's machines are hand operated, crafted using pricey nickel instead of chrome - enabling them to last a lifetime if looked after and serviced correctly.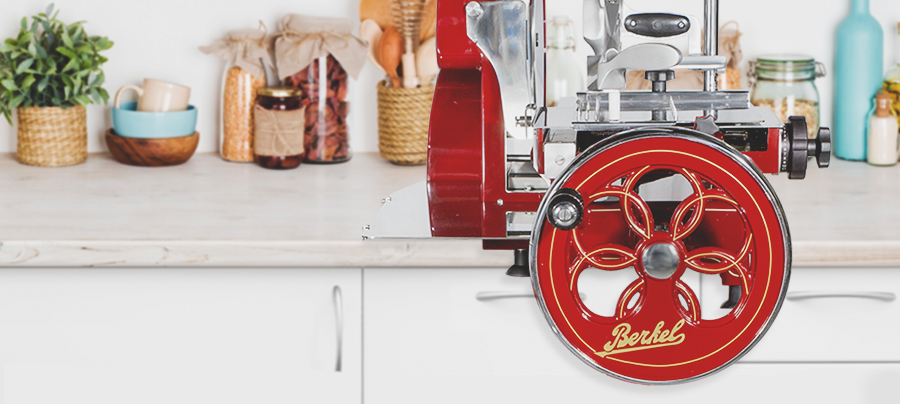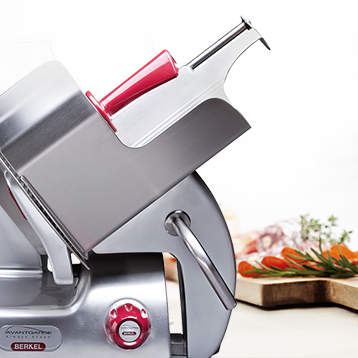 An Extra Pair of Hands
What do you look for when hiring a new member of staff? Someone who will take a load off your shoulders and make life easier? A Berkel meat slicer does just that! Put down the knives, save yourself the time and the effort of producing mediocre cuts of meat and see what a difference one of these fine pieces of equipment can make to your day.
a fashion statement
The sleek and vintage appearance of Berkel meat slicers make them one of the must-have fashion accessories of the catering world. Often described as the Rolls Royce of meat slicers, Berkel machines have become a show-piece in many establishments, with curious spectators gathering to see the machine in all it's glory. Make one the centre-piece of your operations and see how such beautiful machinery is valued amongst the public and can prove as a valuable asset to your business.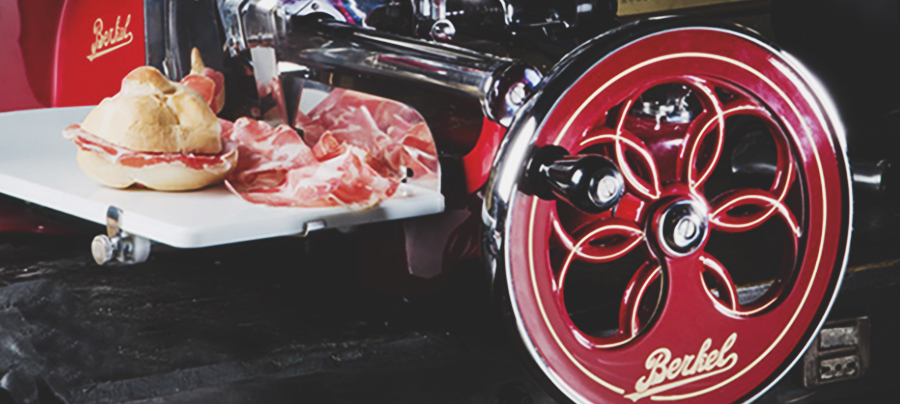 Endless Options
Investing in a decent meat slicer probably isn't as costly as you might think, given that if it's well looked after, it could provide you with a lifetime of simple and easy meat-slicing! Berkel offers an extensive selection of meat slicers in an array of styles and sizes to meet your individual needs and budget.

Some of the most popular choices are: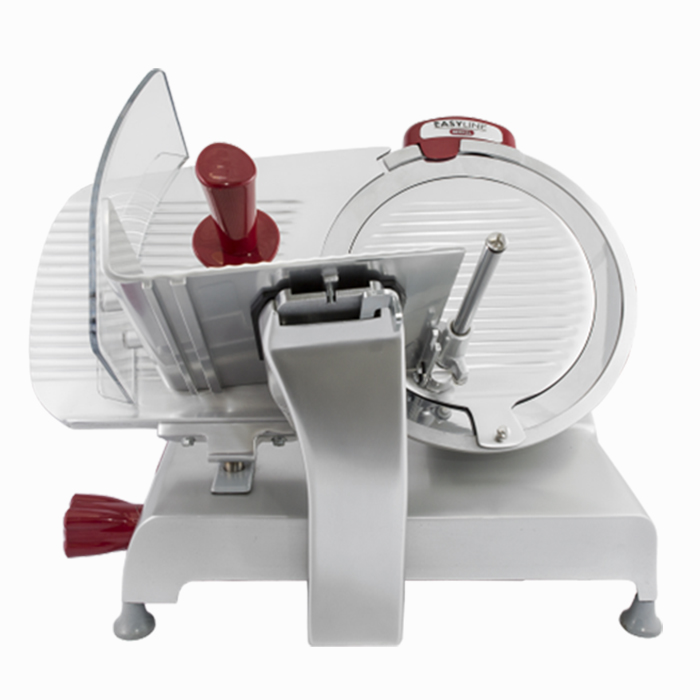 Easy Line Teflon
The best-selling Berkel Easy Line range comes with a blade width of 250mm and 350mm along with an adjustable thickness of up to 12mm, this slicer is one of the most popular of the Berkel range and is ideal for light but regular work.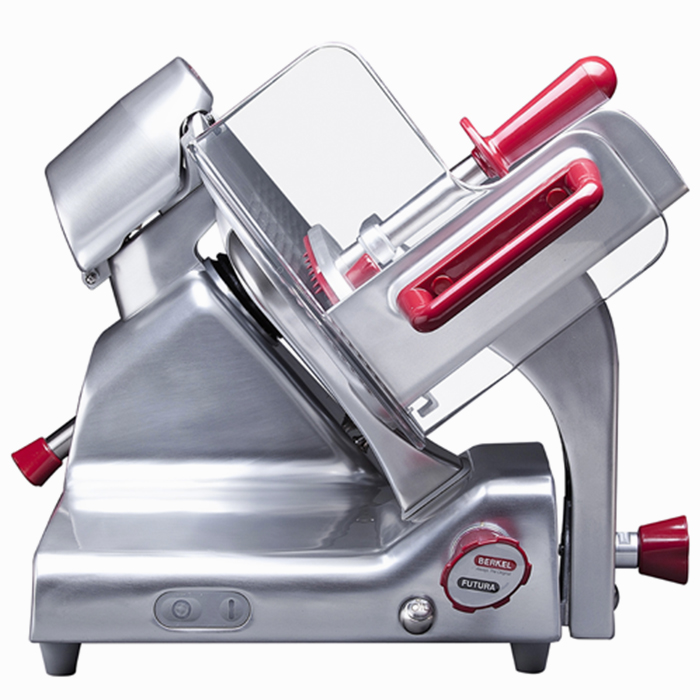 Futura Gravita
The medium duty Berkel Futura Gravita range is best for establishments greater meat-slicing demands. This machine is capable of cutting for longer hours than the Easy Line and can cut larger slices up to 17mm thickness.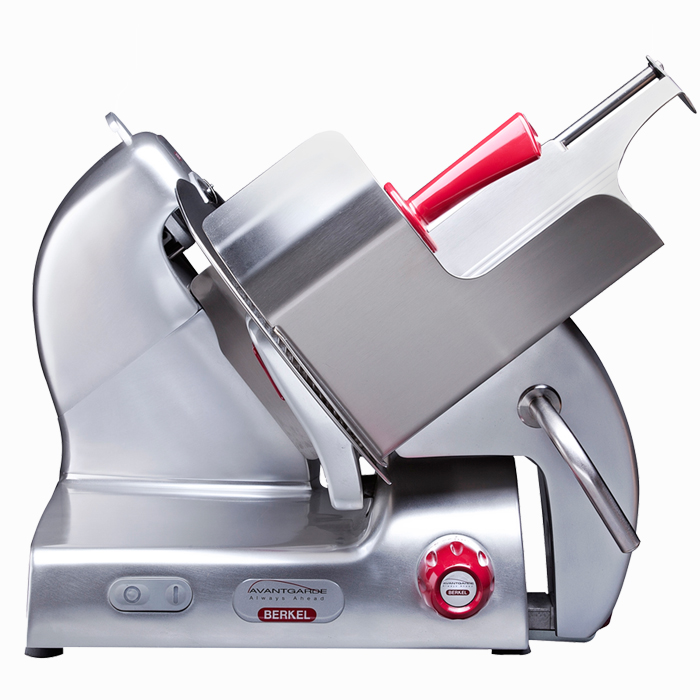 Avantgarde Gravita
Dependant on your needs, the Avantgarde Gravita comes in two different sizes and is best suited to the heavy duty end of the market. This machine will handle the demands of larger establishments with a constant cutting capacity of up to 248mm.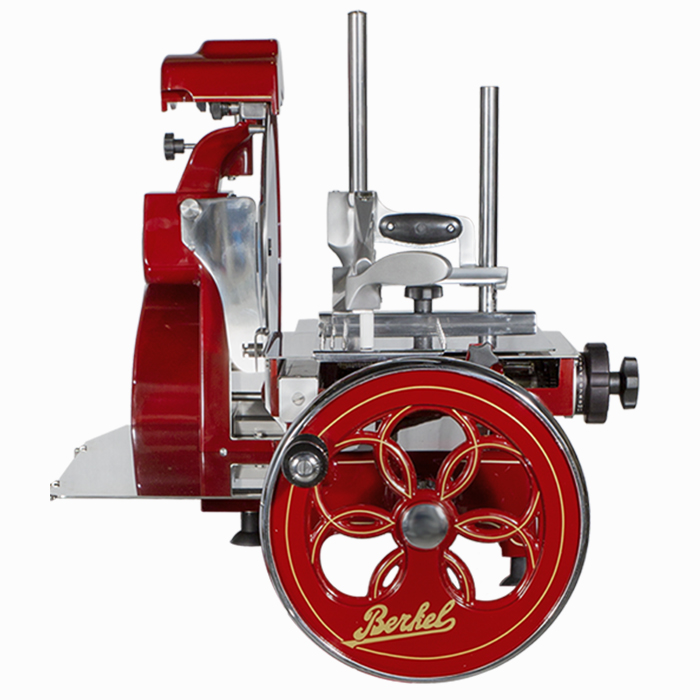 Flywheel Series
Considered Berkel's signature look, the Flywheel Slicer  is hand-operated, giving the added benefit of slower and more brief activity, it's 300mm blade is capable of working up to 7 hours per day.
If you'd like more information on any of the Berkel range, contact Restaurant Supply Store today.