Restaurant Supply Store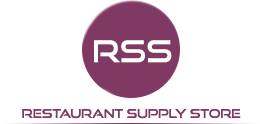 Next Day Delivery Available
Over 32,000 Products Available
UK Delivery From £6.95 + VAT
Pastry & Baking
We understand the importance of precision in baking, which is why our range also includes measuring tools, rolling pins, and silicone baking mats, ensuring your creations turn out perfectly every time.
For those who love working with dough, our collection features dough scrapers, pastry brushes, and proofing baskets to achieve that ideal rise and texture. From beginners to seasoned bakers, our products cater to all levels of expertise.
Whether you're stocking a commercial bakery or equipping your home kitchen, our pastry and baking supplies are sourced from trusted brands known for their reliability and durability.
At Restaurant Supply Store, we're passionate about providing you with the tools you need to excel in your baking endeavors. With our wide selection and commitment to quality, you can confidently create mouthwatering baked goods that delight your customers, guests, and loved ones. Explore our pastry and baking range today and elevate your baking game to new heights.
Featured Categories
Browse our full range in the menu on the left