Restaurant Supply Store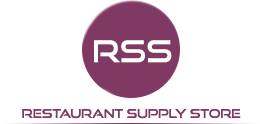 Next Day Delivery Available
Over 32,000 Products Available
UK Delivery From £6.95 + VAT
Pest Control
Pests are a big problem for the food industry, and so pest control is an important consideration for any establishment involved in catering or hospitality. The presence of pests can cause food poisoning, contamination of work surfaces, loss of reputation, and prosecution; it is essential that this in one area closely monitored by management.
One of the biggest pests in the food industry is the common housefly as it can carry bacteria that can cause food poisoning. It is, therefore, essential that flies be dealt with effectively.
We have a range of electric fly killers as well as replacement glue boards and energy saving bulbs to help keep flies at bay.
Featured Categories
Browse our full range in the menu on the left