Restaurant Supply Store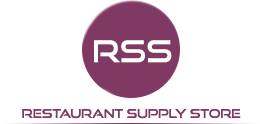 Next Day Delivery Available
Over 32,000 Products Available
UK Delivery From £6.95 + VAT
Polar

In the catering industry, Polar Refrigeration is a trusted brand for efficient and reliable commercial refrigeration. Polar appliances ensure the highest quality at a competitive price point. In a busy and fast paced professional kitchen it is imperative you have equipment that you can rely on and the polar range provides a range of fridges and freezes to suit a variety of needs. The eco-friendly and energy efficient technology of polar refrigeration ensures that your appliances meet the requirements and standards for the catering industry. Polar refrigeration offer an extended two year warranty on most products.
Polar Refrigeration has quickly become renowned as a trusted brand for commercial caterers from all sectors. The diverse range includes high quality light, medium and heavy duty lockable fridges, freezers, blast chillers, prep counters, bottle coolers, ice makers and wine coolers, all of which have been designed in collaboration with professional caterers. With a huge range of commercial refrigeration available, backed up with Spares & Accessories being widely stocked, whether you run a care home, takeaway, busy commercial restaurant or simply want a mini-fridge for your hotel reception, Polar has the perfect refrigeration product for you.
Polar leads the way forward with the latest green refrigerant, improving energy efficiency and performance by as much as 40%.
Extended 2 year warranty on most products
Eco-friendly & energy efficient refrigerant
Trusted worldwide brand
Refrigeration for all requirements
Low prices guaranteed
COMMERCIAL FRIDGES
Our extensive range of polar refrigeration appliances offer expertly designed and reliable freezers that ensure accurate temperature control without compromising on efficient storage capability. Much like a commercial fridge and freezer is an essential for any professional kitchen environment.
Upright fridges are the most common form of commercial refrigeration in a professional kitchen. A polar upright fridge is a perfect choice if you're in need of a high capacity capability that will fit into a professional kitchen efficiently. These upright fridges are durable and reliable, made from stainless steel for both light and heavy duty use. The polar refrigeration range offers a variety of upright fridge options from single door, double door and stable doors in addition to a range of interior shelving options. Browse our range of polar upright fridges to find something to suit your unique kitchen needs.
Our range of polar refrigeration appliances includes an extensive variety of counter fridges, perfect for any professional kitchen. A polar counter combines refrigerated storage with essential workspace for your kitchen. Polar countertops are strong and reliable therefore allowing for other kitchen appliances to be placed on top of them to optimise the space you have available. Polar offers a range of options for counter fridges from two, three or four door counters available in addition to models with drawers allowing more organised storage.
Polar preparation counters are robust and reliable and ensure an efficient kitchen environment. These polar fridges are a perfect choice for any quick service restaurant, food preparation is quick and simple with a polar prep counter allowing everything to be done in one place at one appliance. Polar offer both under-counter storage and GN compatible models dependent on what best suits your needs.
Polar refrigeration countertop fridges are versatile, reliable and offer a professional aesthetic. These fridges are a great choice for front of house use providing a sleek and aesthetic presentation of your chilled goods. Many countertop fridges have a large width with a smaller depth and include a glass cover ensuring that the contents of the fridge does not become easily contaminated. The glass cover on these polar refrigeration appliances is easy to clean ensuring the food is kept in a perfect serving environment.
Polar under-counter fridges offer a compact and lightweight units that don't compromise on efficiency. These appliances operate with minimum noise whilst still providing a large capacity for chilled storage. These undercounted fridges are a perfect way to optimise the space that you have available to you in your kitchen. Under-counter fridges offer a simple single door design as well as being significantly cheaper than many other commercial fridges.
Polar refrigeration offer a range of meat fridges, which are essential for nay professional kitchen wishing to prepare and serve meat or poultry. A polar meat fridge ensures the highest food safety standards, keeping your food storage at a reliable and safe temperature that is in accordance with all food safety guidelines and recommendations.
COMMERCIAL FREEZERS
Our extensive range of polar refrigeration appliances offer expertly designed and reliable freezers that ensure accurate temperature control without compromising on efficient storage capability. Much like a commercial fridge and freezer is an essential for any professional kitchen environment.
Polar offer a range of white stainless steel chest freezer units with internal capacities of up to 587 litres. A chest freezer is an essential in any professional kitchen to hold frozen stock ordered in bulk for large scale catering. These chest freezers are also great for use as additional workspace when they are not open.
Cabinet freezers (aka. upright freezers) ensure an efficient and convenient appliance for your frozen goods. Polar upright freezers offer a large capacity without taking up much needed kitchen space, allowing for quick and easy access to your frozen food supply for simple food preparation in the professional kitchen.
Our broad range of Polar counter freezers offer a vast selection of models and designs from lockable and self closing doors to freezers with thermal insulation, rapid chill recovery rate and capacities ranging from 282 to 417 litres.
Our range of polar refrigeration under counter freezers offers reliable white stainless steel finished units providing up to 140 litres of frozen storage. The compact detain of these freezers are great for ensuring that you optimise the space that you have without losing any valuable floor space.
DISPLAY REFRIGERATION
Our extensive range of polar refrigeration appliances offer expertly designed and reliable freezers that ensure accurate temperature control without compromising on efficient storage capability. Much like a commercial fridge and freezer is an essential for any professional kitchen environment.
Polar display fridges keep chilled food and drinks in an aesthetically pleasing manner merchandised and ready to serve. These units include efficient LED lights and all round displays. Specifically designed for front of house use you can be sure your goods are in the view of your customers and sales maximised..
Polar display freezers allow you to optimise the sales of your frozen goods ensuring they are presented in the best possible light. These freezers are specifically designed for front of house use whilst also ensuring that goods are kept at a consistent and reliable temperature for serving.
Polar offers robust and compact units for displaying your bottled goods in direct view, resulting in improved sales. The design of these beer fridges ensure that your staff can provide a quick and efficient service thus improving customer experience. Polar beer fridges are a great choice for any bar, club, pub or leisure centre. These polar fridges have strategic lighting to present your drinnks in the best possible way.
With a Polar refrigeration wine cooler unit you will have storage space for up to 155 Bordeaux-style bottles of wine kept at a ready to serve temperature. These wine coolers offer an eye catching design with interior LED lighting. Polar wine coolers offer string and sturdy shelves ensuring a durable and reliable means of wine storage.
EVEN MORE FROM POLAR
For large and diverse projects, you may seek specialist equipment. Polar cold room and ice machines are popular for fitting upscalerequirements, while lending the assurance of quality and reliability that the Polar name carries.
Complete with energy-effiecient self-closing door, and suitable for internal and external use, these cold rooms offer convenient walk-in bulk refrigeration and freezing facilities, and are able to operate in ambient temperatures up to as high as 43°C.
Whether you need a small undercounter manual-fill ice machine for your bar or a larger coutnertop main-filled model for your commercial premesis, Polar can be trusted to keep you in a constant supply of ice.
POLAR SERIES
Polar refrigeration offers three distinct product series : the C-series, the G-series and the U-series. The C-series offers appliances which are ideal for room temperatures up to 32 degrees celsius, have a sleek and professional look without compromising on efficiency. The G-series will excel in room temperatures of 32 degrees celsius as well as offering advanced performance with improved functionality. The U-series offers the best performance with advanced functionality without compromising on the commercial design in addition to operating to high level in room temperatures up until 43 degrees celsius.