NEXT DAY DELIVERY Available
Over 32,000 products
UK DELIVERY FROM £6.95+VAT
Restaurant Cutlery Care Guide
6 Jun 2017, 3:47 PM
With the wide range of restaurant cutlery available in the modern market, care and maintenance can vary. It's difficult to know exactly how to handle your cutlery to ensure it lasts as long as possible, and doesn't lose its lustre. We've put together a handy guide to help you care for your cutlery in the best way possible.

Regardless of the type of cutlery you have, prolonged contact to certain condiments and foods, such as vinegar, salt, tomato, eggs, and some forms of acid will damage your cutlery, causing staining and pitting. To avoid this, always rinse your cutlery as soon as possible, and before placing it in the dishwasher.

How to clean stainless steel cutlery
The most popular choice for cutlery is arguably that made from stainless steel. Stainless steel cutlery is available in various compositions, however the most common is 18/10, which refers to the content of chromium and nickel respectively. Despite the name and regardless of the composition it is possible to stain stainless steel. To avoid this, there are several things you need to bear in mind...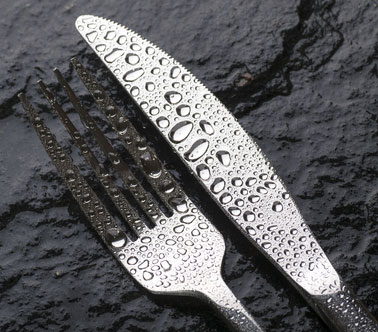 Leaving stainless steel cutlery soaking or in a damp environment is a sure-fire way to cause staining, which will then need polishing out.
An easy way to restore the shine on your cutlery is to gently buff each piece with stainless steel polish and a dry, soft cloth.
Sharper blades come from a higher proportion of chromium, however, the higher chromium content also makes cutlery more susceptible to corrosive damage. If you have high chromium items, take extra care to thoroughly rinse each piece.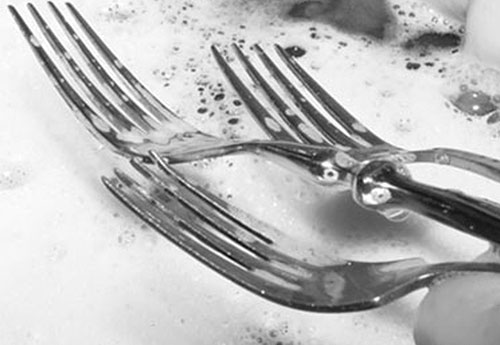 Most stainless steel cutlery is dishwasher safe, however for the best results, and to ensure maximum longevity for your cutlery, hand wash your items.

Washing in the dishwasher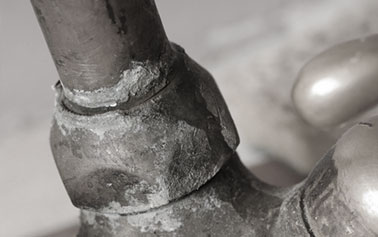 Always set your dishwasher to the settings provided by your cutlery's manufacturer, paying particular attention to the hardness of the water in your area.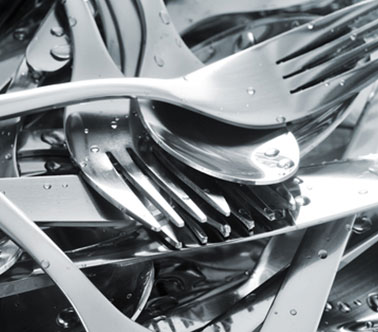 To ensure the best circulation possible, load cutlery loosely in the basket.
Stay away from dishwasher detergent containing citrus additives, which will damage the stainless steel surface of your cutlery.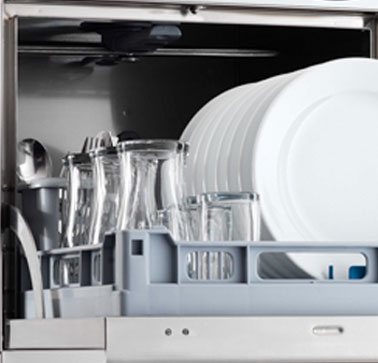 Keep your rinse aid and salt levels well topped up.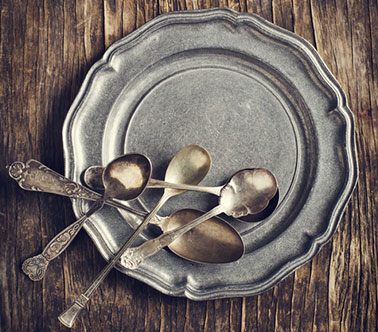 Don't let your stainless steel touch any other metals, in particular sterling silver, as it can leave marks on your silverware.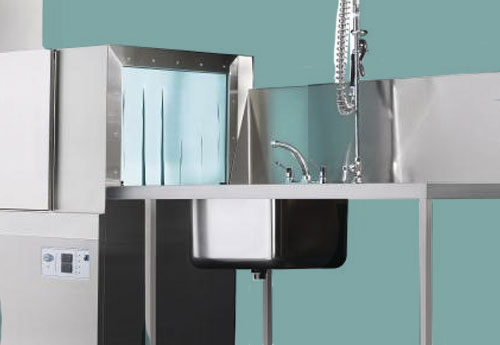 Avoid short, and low heat dishwasher cycles. You should also stay away from rinse and hold cycles.

Washing by hand
Wash your cutlery gently, in warm and soapy water, using a soft cloth. Dry every piece thoroughly and immediately after you wash it.
How to clean silver plated cutlery
Silver plating is beautifully ostentatious. Where cutlery is concerned it has many advantages and is versatile, yet relatively easy to care for. That said, there are some rules of care that must be adhered to in order to keep your silverware pristine: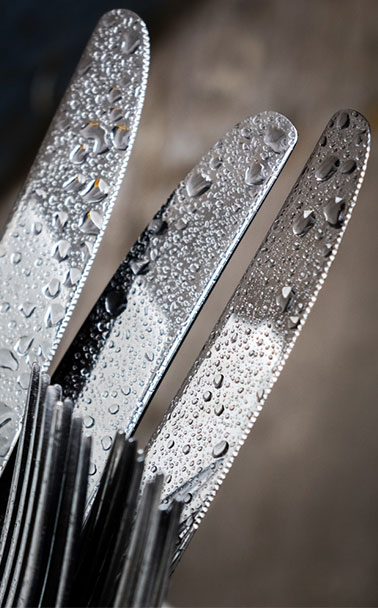 You can wash silver plated cutlery in the dishwasher, but you should switch the drying cycle off immediately after the wash finishes. Hand dry every piece to prevent staining. Wherever possible, hand wash your silverware.
As mentioned above, never allow stainless steel items of cutlery to touch your silver plated items, as it will corrode them. When placing in the dishwasher, use separate baskets for plated silver and stainless steel.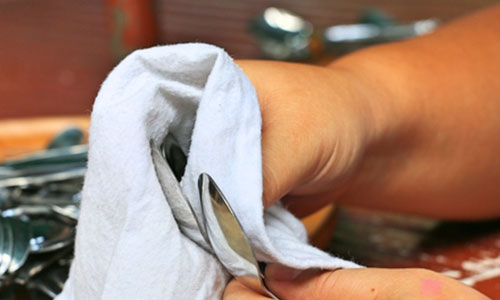 To maintain the lustre and shine of your silver ware, polish it whenever needed using a soft flannel cloth. You should also use specialised silver polish.

How to clean silver cutlery
Lavish, luxurious, and totally lush, silver cutlery is the most traditional, most decadent, most aristocratic of dining implements. But keeping it clean and in perfect condition takes a bit of specialised care: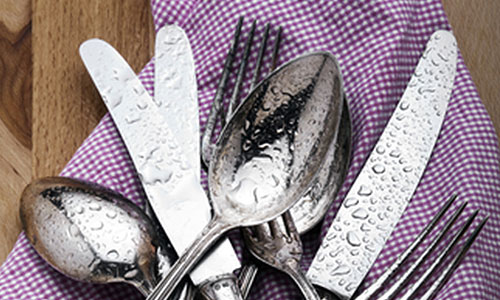 Wash you silver separate to all other types of cutlery - even silver plated pieces. This is to avoid corrosion.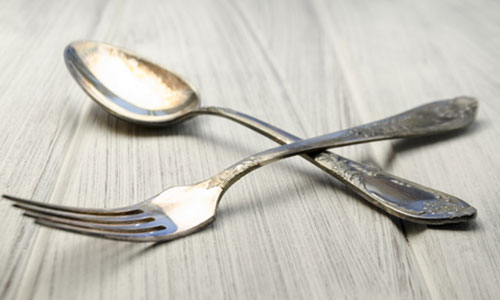 Resist the urge to polish excessively, as it will wear away at the fine finish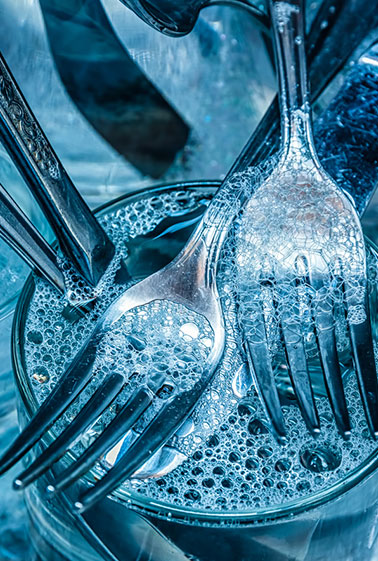 Do not use silver dips, or any abrasives, or silver polishes that don't come with a guarantee and are recommended by your cutlery's manufacturer.

If you have any other queries regarding restaurant cutlery, please contact us directly for more information.