Restaurant Supply Store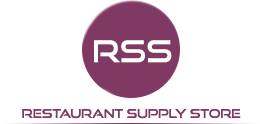 Next Day Delivery Available
Over 32,000 Products Available
UK Delivery From £6.95 + VAT
Stationery
Restaurant Stationery
From order pads and guest checks to reservation books and menus, our restaurant stationery selection covers all aspects of your operational needs. Keep track of orders, reservations, and customer interactions with our high-quality and professional stationery items.
We understand the importance of maintaining a consistent and professional image for your restaurant. That's why our stationery items are crafted with attention to detail and durability, ensuring they reflect the high standards of your business.
Whether you're a small café, a bustling bistro, or a fine dining restaurant, our range of stationery products is versatile and adaptable to various dining settings. Choose from a variety of designs and layouts to match your restaurant's theme and ambiance.
Efficiently manage your reservations and maintain clear communication between front-of-house and kitchen staff using our purpose-built stationery solutions. Create a seamless and organised dining experience for both your team and your valued customers.
Explore our restaurant stationery collection and equip your establishment with the tools it needs to thrive. With the Restaurant Supply Store, you can ensure that every aspect of your restaurant's operations is supported by high-quality and reliable stationery items.
Your Restaurant Supply Store login will work there too!
Featured Categories
Browse our full range in the menu on the left