Restaurant Supply Store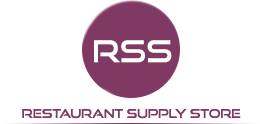 Next Day Delivery Available
Over 32,000 Products Available
UK Delivery From £6.95 + VAT
Servery & Display Machines
Servery & Display Machines
For any food-serving business, it is essential that food is stored and displayed correctly to prevent foodborne illnesses. Food must be kept at appropriate temperatures to stop any bacteria from spreading. It is important, therefore, that food establishments have the right servery and display machines.
Browse our huge selection of equipment including Bain Maries, plate warmers, hot cupboards, soup kettles, and hot plates.
With prices to suit any budget, we also have a number of other fabulous machines including ice cream machines, hot dog warmers, portable, food warmers, and cotton candy machines.
Featured Categories
Browse our full range in the menu on the left