Restaurant Supply Store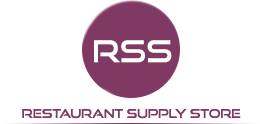 Next Day Delivery Available
Over 32,000 Products Available
UK Delivery From £6.95 + VAT
Steelite
Restaurant Supply Store is proud to offer the entire Steelite International collection. Steelite is a world leading manufacturer and supplier of award winning tabletop and buffet solutions for the hospitality industry. Listening to their customers has allowed them to offer innovative solutions in china, metal, glass, wood and melamine. Steelite International produces over 500,000 pieces of tableware every week. Servicing over 140 countries, Steelite are committed to offering the best in functionality and design, while minimizing the effect on the environment.
Steelite Distinction
A favourite with Restaurant Supply Store customers, Distinction combines elegance and style with unequalled crockery strength for a lasting impression. These combined properties ensure a truly unique and memorable dining experience, time after time. The Distinction ranges provide extensive selection of shapes, patterns and colours in classic and contemporary designs. All ceramic items in the Distinction ranges carry a lifetime edge chip warranty for maximum confidence.
Steelite Performance
The Performance ranges combine presentation with practicality. The ranges comprise smart, functional and affordable pieces in a variety of designs that are easily able to withstand the trials of daily use. This makes them the perfect choice for restaurants, hotels, care homes and other catering settings. All ceramic Performance items are freezer, dishwasher and microwave proof and carry a lifetime edge chip warranty.
Creations
Steelite International have sourced products to bring exciting ranges of premium melamine displayware and dinnerware to the market. Creations collections of products, available in various materials, from melamine to wood are designed by Steelite designers exclusively for Steelite International. These exclusive items can be identified by the Creations backstamp which also identifies the origin source.
William Edwards
Restaurant Supply Store is very proud to offer bone china designs and British craftsmanship from William Edwards chinaware, for our luxury hospitality customers. For bone China, the higher the bone ash content, the harder and brighter the product becomes. All items from William Edwards contain a bone ash content of 47%.
D.W. Haber
D.W. Haber & Son was started in 1902 as a silver repair company and has since grown into a leading manufacturer of hollowware and buffet products for the hospitality industry. Together, with Steelite as their UK partner they have developed exciting new products and trends, while also focusing on continually improving the features and performance of existing products.
LITERATURE
Browse our selection of Steelite brochures
MATERIALS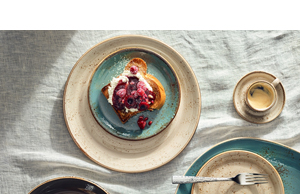 ALUMINA VITRIFIED
The Steelite Alumina Vitrified crockery has been specially formulated for the hospitality industry. Adding Alumina to our clay provides additional strength and durability. Vitrified is a term that relates to porosity, whereby water cannot penetrate the item. All Steelite crockery products made in the Stoke-on-Trent factory are fully vitrified for industry-leading hygiene standards. Both of these coupled with Steelite's renowned innovation and design leads to a product that is built from the ground up with busy hospitality settings in mind.
BONE CHINA
Highly durable in strength with a lightweight design, our traditional English-style bone china contains the highest natural bone ash content and features classic shapes, as well as a full Asian offering, that will suit a high end dining presentation. Available in White Collections, decorated patterns, and bespoke commissions for a unique and luxurious finish!
MELAMINE
Responding to growing demand in the hospitality industry and retail markets for innovative display solutions, Steelite International has partnered with Elite Global Solutions to provide an exclusive collection of outstanding melamine pieces. All our melamine dinnerware products are NSF & SGS approved, chip and stain resistant, dishwasher safe and made to handle both hot and cold food. Also available from Restaurant Supply Store is Steelite's Selected for You offer of sourced products to bring exciting ranges of premium melamine displayware and dinnerware to the market including Craft Melamine, Pompeii Melamine and the stylish Nu Bento Box.