Restaurant Supply Store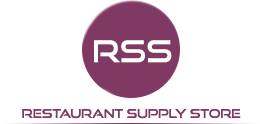 Next Day Delivery Available
Over 32,000 Products Available
UK Delivery From £6.95 + VAT
Contact Us
Dont hesitate to contact us if you have any questions or problems. Our Support Team will assist you in solving your requests.
Postal Address Only
Restaurant Supply Store
Unit 7 Hatton Close
Grays
Essex
RM16 6RP
Telephone: 01375 651 600
Fax: 0345 180 2602
Email: sales@restaurantsupplystore.co.uk
Our full customer service hours are 9:00am - 5:00pm, Monday to Friday.
Outside of these hours, you can email us, or get in touch using the contact form.