Restaurant Supply Store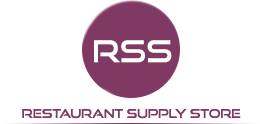 Next Day Delivery Available
Over 32,000 Products Available
UK Delivery From £6.95 + VAT
Tables & Sinks
Our collection includes a variety of tables designed to suit different spaces and aesthetics. From sleek and modern to classic and rustic, you'll find options that blend seamlessly with your establishment's ambiance. Our tables are built to withstand the rigors of daily use while maintaining their elegance.
In the realm of kitchen essentials, our selection of sinks stands out for their durability and functionality. Whether you need a single basin or double basin sink, stainless steel or other materials, we offer a range of choices to accommodate your kitchen layout and workflow.
All our products are sourced from reputable manufacturers known for their craftsmanship and attention to detail. We understand that the right tables and sinks are essential for smooth operations in any foodservice environment, and that's why we ensure our collection meets the highest standards of quality.
At the Restaurant Supply Store, we pride ourselves on providing top-notch customer service and reliable products that help you create a functional and appealing workspace. Browse through our selection of tables and sinks to find the perfect additions to your kitchen or dining area. From large commercial kitchens to cozy cafes, our range is designed to cater to all your culinary needs.
Featured Categories
Browse our full range in the menu on the left