Restaurant Supply Store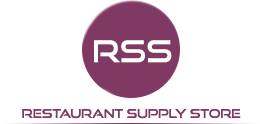 Next Day Delivery Available
Over 32,000 Products Available
UK Delivery From £6.95 + VAT
Terms & Conditions
GENERAL TERMS AND CONDITIONS OF BUSINESS

Definitions
Throughout this document, the terms we/our/us refers to Restaurant Supply Store, while you/your refers to you as a user of this web site.

Your Obligations
Some of the items sold on this website are age restricted. By accepting these terms and conditions, you confirm that you are over 18 years of age and that delivery will be accepted by a person over 18 years of age.

As a user of this website, you acknowledge that any use of this website, including any transactions you might make, is subject to the trade buyer terms and conditions set out below. Particular attention should be paid to the policies on prices, payment, deliveries and discrepancies.

You acknowledge and agree that all copyright, trademarks and other intellectual property rights in any materials and/or content made available as part of your use of this web site shall remain at all times vested in us or in our licensors. Likewise you acknowledge and agree that any material and content provided via this website is made available solely for your personal non-commercial use and you agree not to copy, reproduce, transmit, publish, display, distribute or commercially exploit any material provided or facilitate any other to do so.

Order Processing
We process orders on this web site using a shopping cart. The last stage of this process is a confirmation page that sets out the final details of your order including the cost of goods we will supply and our delivery charge, if any. After your order has been placed, we will send you an order acknowledgement email detailing the products you have ordered. Please note that this email acknowledgement is not an order confirmation or order acceptance by Restaurant Supply Store. Acceptance of your order and the completion of the contract between you and us will only take place on dispatch to you of the products ordered unless we have notified you that we do not accept your order or you have cancelled it. We reserve the right to reject any orders without explanation.

Prices
The price you pay is the price displayed on the website at the time we receive your order unless there has been an error in website pricing. We try to ensure that all prices stated are accurate, but errors may occur. If there has been an error in the price of the goods you have ordered we will inform you as soon as possible.

All our prices are subject to VAT at the current rate. 'The applicable VAT will be added at checkout. Orders under £100.00 (excluding VAT) may be subject to a carriage charge. See Delivery Information for further details. All prices are also subject to change without notification.

Stock Availability
Where possible we endeavour to hold stock of the majority of the items we supply however we cannot ensure permanent availability of all products at all times. If something is out of stock we will advise you of the lead time / delivery date. We may send part of your order ahead of any items that are placed on back order, and invoice for the part delivered accordingly.

Depending on stock availability, we aim to dispatch all orders within 48 hours. See Delivery Information for further details.

Delivery
Our detailed delivery terms, including charges and estimated delivery timescales are detailed in the delivery information page of this web site. We shall make all effort to deliver goods within the estimated timescale but delays can occur due to unforeseen circumstance beyond our control. We shall therefore be under no liability for any delay or failure to deliver the products within estimated timescales.

Payment
Where payment is not received with order, further to delivery of goods ordered, an invoice shall be sent to you for payment. Notwithstanding delivery of goods supplied, the buyer shall not acquire title to such goods until full payment has been made. Payment is due within 14 days Nett. If such payment is overdue in whole or in part then Restaurant Supply Store will be entitled to repossess the goods or any part of the goods and enter upon any premises where the goods may be situated for that purpose. If any of the goods have been incorporated with any other goods before such payment, the property in the whole or such other goods shall remain with the seller until such payment has been made. We reserve the right to add interest at 4% above the UK Bank Rate on overdue accounts.

Discrepancies & Returns
Claims for non-receipt, discrepancies or damaged goods must be notified in writing within 24 hours from receipt of delivery. Claims for non-receipt of entire orders must be notified within 30 days of the date the order was placed (excluding any orders long lead times and/ or prior agreement regarding delays). In the event that goods need to be returned, please contact us to arrange collection. Damaged goods will be replaced or refunded. Please notify us immediately of any shortages or breakages, these will be despatched / replaced as quickly as possible. We cannot accept returns of personalised items and we may charge a re-stocking fee for very large items. Should you wish to return any other unwanted item, providing the item is in its original condition and suitable for re-sale, we do not charge a re-stocking fee (for goods returned within 7 days), we do however charge our actual carriage costs to facilitate the return (minimum £12 + VAT charge) and these will be deducted from any credit or refund.

Risk of Loss and Damage
Risk of loss and damage of products passes to you on the date when the products are delivered.

Trade Descriptions Act
Every care has been taken to ensure that the description, measurements and specifications are correct and we reserve the right to alter these without notice. We reserve the right to correct any errors or typographical mistakes anywhere on this website without any liability whatsoever on our part. All measurements are approximate and the products you receive may vary slightly from the images on the website.

Liabilities and Indemnities
We will use all reasonable endeavours to provide accurate information via this web site but in providing such information we offer no warranty regarding this content, or warranties regarding the availability of the web site, that it will be error free, that defects will be corrected and that the server that makes the site available will be virus free. As a consequence we cannot be liable to you in any way for any loss of content, material uploaded or transmitted through the web site and will not be responsible or liable to you for any loss or damage from action taken or taken in reliance on material or information contained on the site.

We will also accept no liability in contract or tort for any economic losses, loss of goodwill or reputation, special or indirect losses suffered or incurred by any party arising out of or in connection with the provisions of any matter under these terms and conditions.