Restaurant Supply Store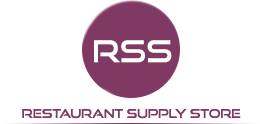 Next Day Delivery Available
Over 32,000 Products Available
UK Delivery From £6.95 + VAT
Testimonials
"How did you do that? I ordered these goods online at 4:30pm yesterday; and they were delivered at 9:45 this morning. That is sensationally good service! All in all, first-class service and a pleasure to buy from you. You'll certainly be top of my list for my future needs, and I'll be recommending you..."
- Roger B of Norfolk
"...Our embroidered robes - we are delighted with them and they are so soft, wash after wash! We have even had someone requesting to buy one of them from us!!"
- Luxury guest house in Scotland
"It's already arrived! Many thanks for your excellent customer service."
- Guest house in Isle of Man
"Thanks for the great service! I've had a look on your website and am sure we're going to make much more use of it."
- Offshore transport service in Irish Sea
"I can confirm that I received in good order. Brilliant service, definitely will recommend."
- Alex V Hampshire
"Just a line to say thank you for the prompt service and we are very happy with the products."
- British owned hotel in France
Good customer service, a rare commodity these days. The way you've dealt with the whole order from start to finish has been excellent.
- Catriona M in Bath
"Great service as always"
- Inn in Derbyshire
"And thank you for the fast service. Definitely be using you in my new restaurant for all my new catering equipment and clothing."
- Craig M in Cardiff
"A huge thanks to the whole team with regard to my recent order. The customer service has been exceptional from start to after sales. My delivery needed to be on a specific day as I had to come from France to collect and this not only happened seamlessly but you kept me up to date every step of the way. The quality is good, the parcels were well packaged. I will definitely be using you again. Congratulations to the whole team."
- Jane B in Somerset / France
"Thankyou for the excellent customer service."
- Liam C in Northamptonshire
"Thanks again for all you have done... I'll definitely be using you again."
- Butcher / Caterer in Cambridgeshire
"May I begin by thanking you for your rapid response to my enquiry. I can honestly say I rarely have the good fortune to deal with a company as professional and helpful as yours."
- Clifford S in Essex
"Thank you, superb customer service."
- Miles Y in Leeds
"Always such good service from you all."
- Michele D in Surrey
"Excellent service thank you for such prompt delivery!"
- Mary C in Kent
"Thank you for your continuously great service."
- Nancy C in London
"Thank you for your time and professional first class service."
- Ian B in Gloucestershire
"Thanks, I really appreciate the speed you dealt with my issue and the excellent service you have provided."
- Rosalind H in London
"Perfect, thank you! Super speedy response also and a great website!"
- Sophie A, East Sussex
"Thank you very much, over the past 3 weeks I have handled around 35 on-line orders/deliveries, the service you have provided is second to none and makes buying on line fast efficient and a pleasure, sadly (and I say this with experience) that is not always the case!"
- Nick V, North Yorkshire
"I would just like to say that this is the best customer service I have experienced in a long time for an online sale! From the phone call I received last night to confirm the order, to your help this morning - it is much appreciated. Thank you so much."
- Juliet R, Essex
"Just arrived, brilliant service."
- Gordon F, Warwickshire
"Thank you so much, it has been great working with you."
- Sivata S, London
"Thank you so much for all the help. Your company was a pleasure to deal with."
- Helen R, Berkshire
"Please feel free to forward this e mail to your boss as I must say I am hugely impressed how promptly and efficiently you have dealt with my order and subsequent follow up :-)"
- Andrew Y, Kent
"Thank you for all your help. I was telling my sister how helpful and amazing you are, and I hope your support for customers will be recognised and rewarded. Once again, thank you for all your help. I'm looking forward to ordering some more items soon."
- Patsy, Buckinghamshire
"Thank you for the prompt response.
Really appreciate your assistance and extremely professional service."
- Jacqueline P, Surrey
"Just to thank you so much for the prompt delivery of the above order. You exceeded our wildest dreams! We are so grateful to you."
- Joyce S, Suffolk
"Thanks again for your help. A whole world better than *******."
- Paul G, Lincolnshire
"Thank you for your above and beyond customer service. We shall revisit your business when we need more crockery."
- Gillian S, Yorkshire
"You've got really good customer services! Most places wouldn't have cared less if I'd got the parcel or not.
Thanks again, I'm sure we'll be using you again in the future!"
- Nicola G, Lincolnshire
"I just wanted to say thank you very much for the standard of service you have provided. Really good, prompt delivery, very pleased."
-Andy S, Caerdydd