NEXT DAY DELIVERY Available
Over 32,000 products
UK DELIVERY FROM £6.95+VAT
The Importance Of Training On Catering Equipment
8 Feb 2022, 11:27 AM
The Importance Of

Training On Catering Equipment

When first setting up your own restaurant business, one of the first things you will find yourself doing is investing in some high-quality kitchen and catering equipment. From a set of fresh new kitchen knives to food prep machines and more, the list is endless of exciting new supplies you can get hold of when starting a new venture. 
‍
When investing in high-quality equipment and catering supplies, you don't want your money to go to waste due to improper or inadequate operation of the equipment. Therefore, the importance of training not only yourself but all of your employees on your restaurant catering equipment is essential, here is our complete guide on why and how you should do it.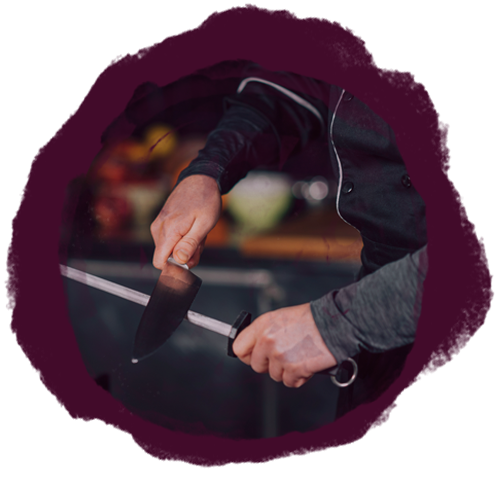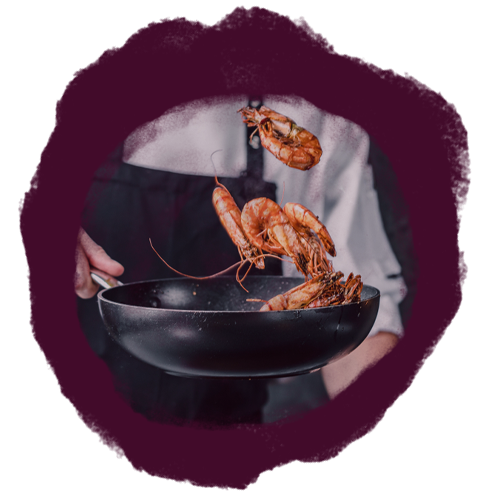 Starting Your New Business Venture

When starting a brand new catering business, you'll be dealing with new cooking equipment, new staff, new customers and new menus all at once. Success depends on a smooth-running kitchen, so it's important that you and your team are as prepared as possible. If everyone feels confident handling the catering equipment, you're less likely to come up against mistakes, malfunctions, or delays in service.
‍
New equipment is always provided with manuals or instruction books. However, if in your new business you're inheriting equipment in an existing kitchen, the manuals may not be available. In these cases, it is particularly helpful to undergo professional training to ensure that you know exactly how everything works with no guesswork that could set your new venture grinding to a halt.

Improving Productivity Throughout Your Business

When all members of your team have a good working knowledge of their equipment and restaurant supplies, they are likely to be more productive. When someone lacks knowledge of a piece of equipment, they have to spend time figuring out how it works or referring to the instruction manual. This can only slow down their pace and reduce productivity- which ultimately affects the smooth running of any restaurant. 
‍
In busy, fast-paced kitchens, time is of the essence, and in business, time is money. The more efficient a kitchen is, the more orders it can take and the bigger its turnover will be. An investment in training is likely to pay off in productivity and this will be reflected in your profits.

Getting The Most Out Of Your Catering Equipment

Modern kitchen equipment is advancing all the time and many pieces of kit will have complex functions that might not be obvious at first glance. When you invest in training for your restaurant business, it is important to take the time and learn the full functionality of the equipment in your kitchen to ensure that you're getting the most out of it.
‍
For example, many ovens can automate actions, such as changing the temperature based on the type of food being baked. This removes the need for caterers to adjust settings themselves and allows them to save time and improve productivity. 
‍
When a caterer is unaware of these automated functions and doesn't use them, they're generating unnecessary work for themselves and spending time on a task that could be better spent elsewhere. If you invest the time into efficiently training each of your employees, then it can allow them to take full advantage of your catering appliances and result in a far better run business.

Increasing The Longevity Of Your Catering Supplies

When catering equipment is carefully taken care of in line with manufacturer guidelines, it is likely to have a longer lifespan. Poor maintenance could lead to inconvenient breakdowns in the middle of a busy service, inadequate functioning that leads to lower quality food or beverages, or unexpected expensive repairs or replacements. In worst case scenarios, poorly maintained equipment could eventually become unsafe and dangerous to operate.
‍
Furthermore, most catering supplies come with a warranty to ensure that faults and defects are repaired at no additional cost within so many years of purchase. However, if a piece of equipment is not properly maintained and cleaned in line with the instruction manual, this warranty might be void. In order to protect warranties and keep equipment in the best possible condition, it's important to understand its maintenance requirements. Professional training should cover the cleaning and maintenance of equipment to make sure it runs smoothly.

Maintaining A Safe Workplace

Kitchens can often be deemed as dangerous places to work in, with hot ovens, bare flames, sharp blades and complex machinery to contend with. Furthermore, restaurant kitchens are often cramped and fast-paced with multiple team members working in close quarters while hurrying from task to task. In order to keep everyone safe and minimise the risk of injuries, it's important that staff are fully briefed on the safety protocols of the equipment they're using.
‍
Professional training will give you and the members of your team peace of mind that restaurant supplies and equipment are being used safely at all times. It will also ensure that food is prepared safely and hygienically to keep customers safe too.

Refresh Memories On Catering Supplies

When it comes to training your employees on the correct use of equipment, this can often bombard them with a lot of information at one time, and it is inevitable that they might have gaps in their knowledge here and there. To help overcome this issue, it is a great idea to carry out some follow-up training, ensuring that as much information as possible is retained.
‍
Even the most experienced and knowledgeable staff can benefit from ongoing training to refresh their memories on correct equipment usage. It's easy to fall into bad habits and cut corners, or to forget how to use certain machines or functions when they are required infrequently. Training will help to prevent these problems and make sure no member of your team is left behind when it comes to getting the best out of the equipment on hand.