Restaurant Supply Store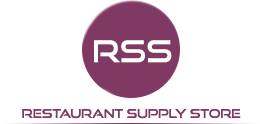 Next Day Delivery Available
Over 32,000 Products Available
UK Delivery From £6.95 + VAT
Hotel Toiletries
Provide your guests with the essentials, or add a little luxury, with a fantastic range of hotel toiletries.

Refillable hotel toiletries are an easy way to make your hotel, B&B or holiday home more eco-friendly than before. Between guests, simply top up the soap or shampoo dispenser. A 5 litre refill will serve many guests, to keep costs down and minimise storage needs. You can also use refill products for bottles with your own branded labels, for a little extra personalisation for the hotel toiletries you give to your guests.

Alternatively, add hotel bathroom supplies including small bottles of hair products and miniature bars of soaps. These little travel packs provide a warm welcome, and often go home with your guests! To go above and beyond what many guests expect, why not provide a little shower cap?

There are many brands and products to suit every hotel style and budget, including the very popular Duck Island hotel toiletries. Choose from bar soap or liquid soap, and from a range of other products including travel toothpaste and shaving kits. You can also stock up on hotel bedroom supplies, including individual shoe shine sponges, eye masks, ear plugs and sewing kits.

Whether you like your hotel products wrapped in cellophane or cardboard, find a range of supplies that meet your needs and fit with your company's branding. Your guests will feel that you really care, which leaves a good impression that lasts much longer than their stay. They might be miniature toiletries, but they make all the difference to the guests that book a room at your hotel.

Featured Categories
Browse our full range in the menu on the left