Restaurant Supply Store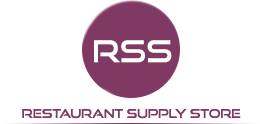 Next Day Delivery Available
Over 32,000 Products Available
UK Delivery From £6.95 + VAT
Trolleys and Shelving
Restaurant Trolleys & Shelving
Food storage is essential when it comes to health and safety in any food establishment. Trolleys and shelving are important items in commercial kitchens as these allow for the correct storage of food ingredients and prepared products.
Shelving and trolleys are also vital in terms of receiving goods and the storage of other essential kitchen equipment. Browse our huge selection of top quality bottle trolleys, modular shelving, and utility shelving, which will ensure your kitchen is kept tidy and safe.
We also have a large range of clearing trolleys to guarantee your staff find it easy and convenient to clear tables no matter what type of establishment you run.
Featured Categories
Browse our full range in the menu on the left