Restaurant Supply Store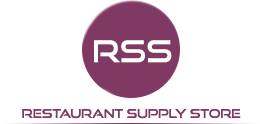 Next Day Delivery Available
Over 32,000 Products Available
UK Delivery From £6.95 + VAT
Trade Credit Application
Restaurant Supply Store is a trading style of The Beach House Agency Limited. It is important to us that we have a good trading relationship with our customers. We want our customers to continue to do business with Restaurant Supply Store for many years. We provide friendly, intelligent and honest advice and we can only do that if we communicate effectively. With that in mind, please complete as much of the form below as possible. By opening an account, you are in no way committed to spend anything at all but we'd hope that Restaurant Supply Store will become your preferred supplier in time. In order to preserve our human resources to concentrate on delivering good service, we outsource our credit control function to HSBC and it is they that will chase any overdue accounts. Payment terms are strictly 30 days. All goods remain the property of The Beach House Agency until full payment has been received. We do not take trade references from you but we do use a credit reference agency to set limits.
After registering for your credit account, please bear with us while your application is submitted to our administration department, who will review your application and advise you when it has been approved.
Please Note: If you already have a customer account on the website and would like to upgrade to a credit account please complete the form here rather than completing the form shown below.
Postal Address Only
Unit 7 Hatton Close
Chafford Hundred
Grays, Essex
RM16 6RP
Copyright © Copyright © 2017