Restaurant Supply Store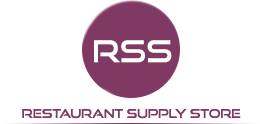 Next Day Delivery Available
Over 32,000 Products Available
UK Delivery From £6.95 + VAT
Utensils
Restaurant Utensils
From spatulas and tongs to ladles and whisks, our utensils are thoughtfully crafted to meet the demands of professional chefs and home cooks alike. Each utensil boasts durability, functionality, and ergonomic designs that make them a pleasure to use in any kitchen environment.
Whether you're flipping pancakes, stirring sauces, or plating dishes, our utensils are your reliable companions. Designed to withstand the rigors of a busy kitchen, they are made from premium materials that ensure longevity and ease of maintenance.
Our range covers a wide spectrum of cooking and serving needs, making it easy to find the right tool for every task. Whether you're a seasoned chef or an enthusiastic home cook, our utensils will streamline your culinary journey and help you achieve outstanding results.
At the Restaurant Supply Store, we understand the importance of having reliable tools in the kitchen. That's why we've curated a selection of utensils that combine functionality and style, allowing you to create culinary masterpieces with ease.
Browse our collection today to find the utensils that match your cooking style and needs. Elevate your kitchen experience and achieve professional results with our top-notch utensils, available at the Restaurant Supply Store.
Featured Categories
Browse our full range in the menu on the left